Ist mir grosse Ehre von gleicher Sorte zu sein
Tribute to Lucerne's Street Philosopher Emil Manser.
2006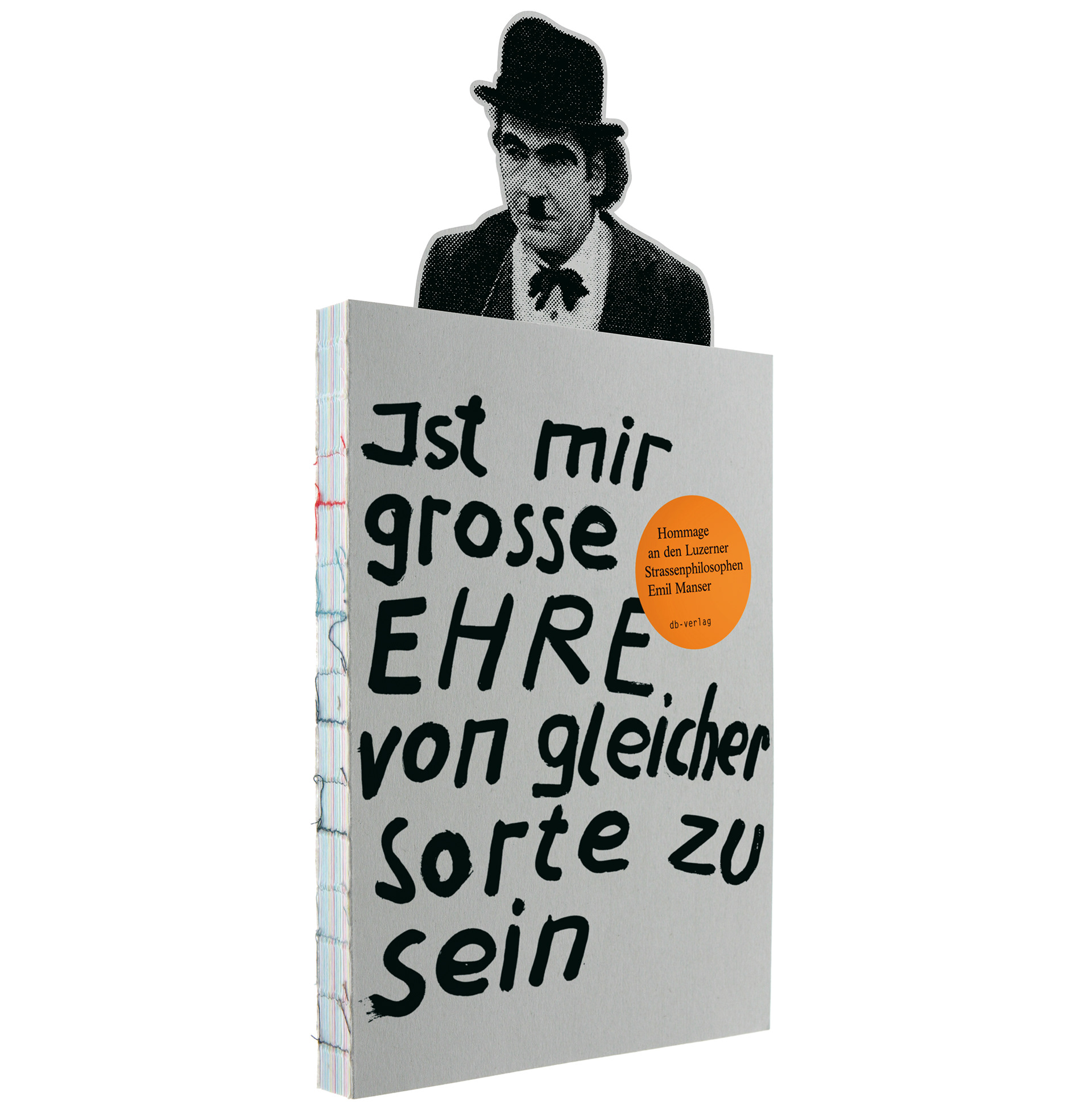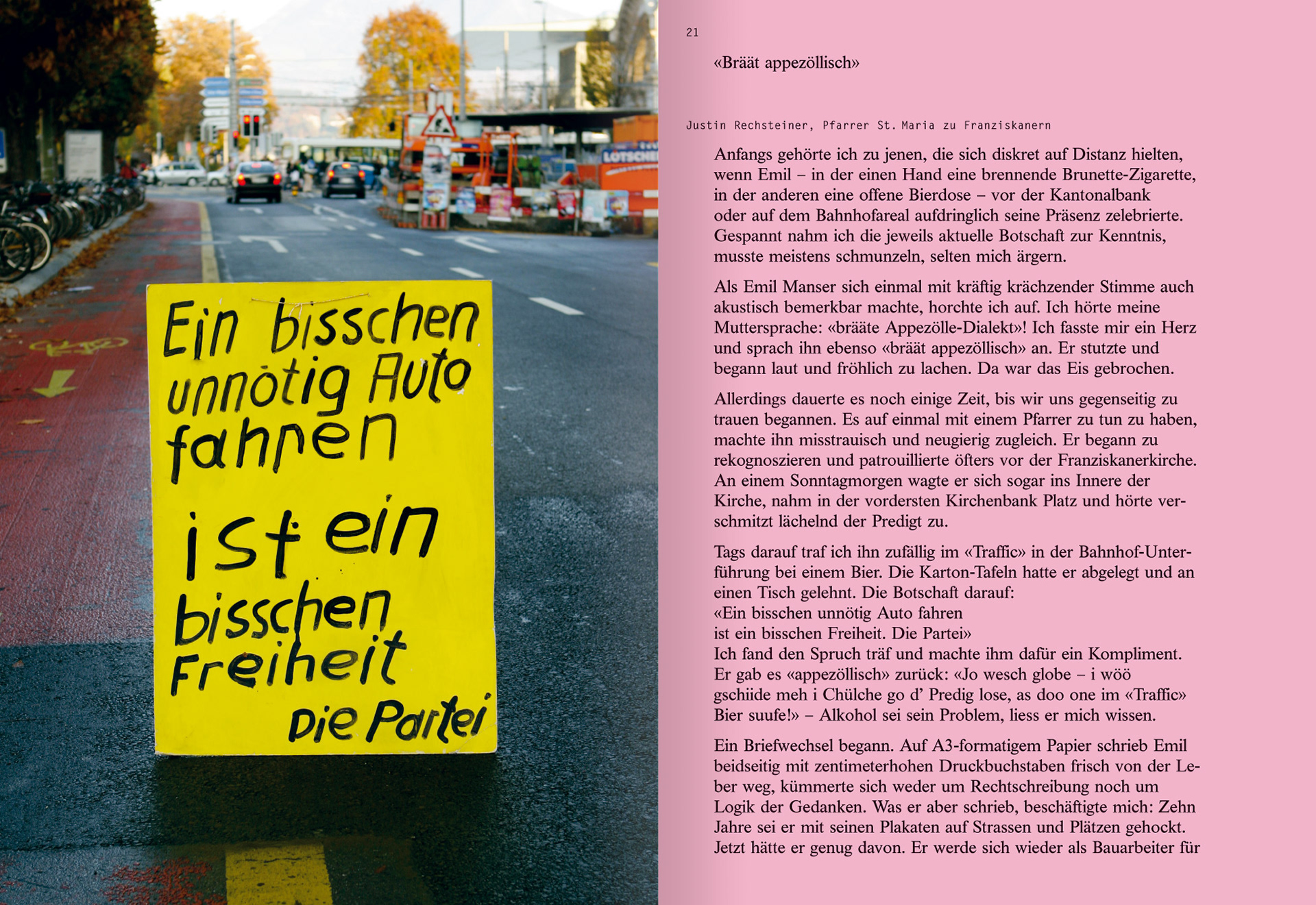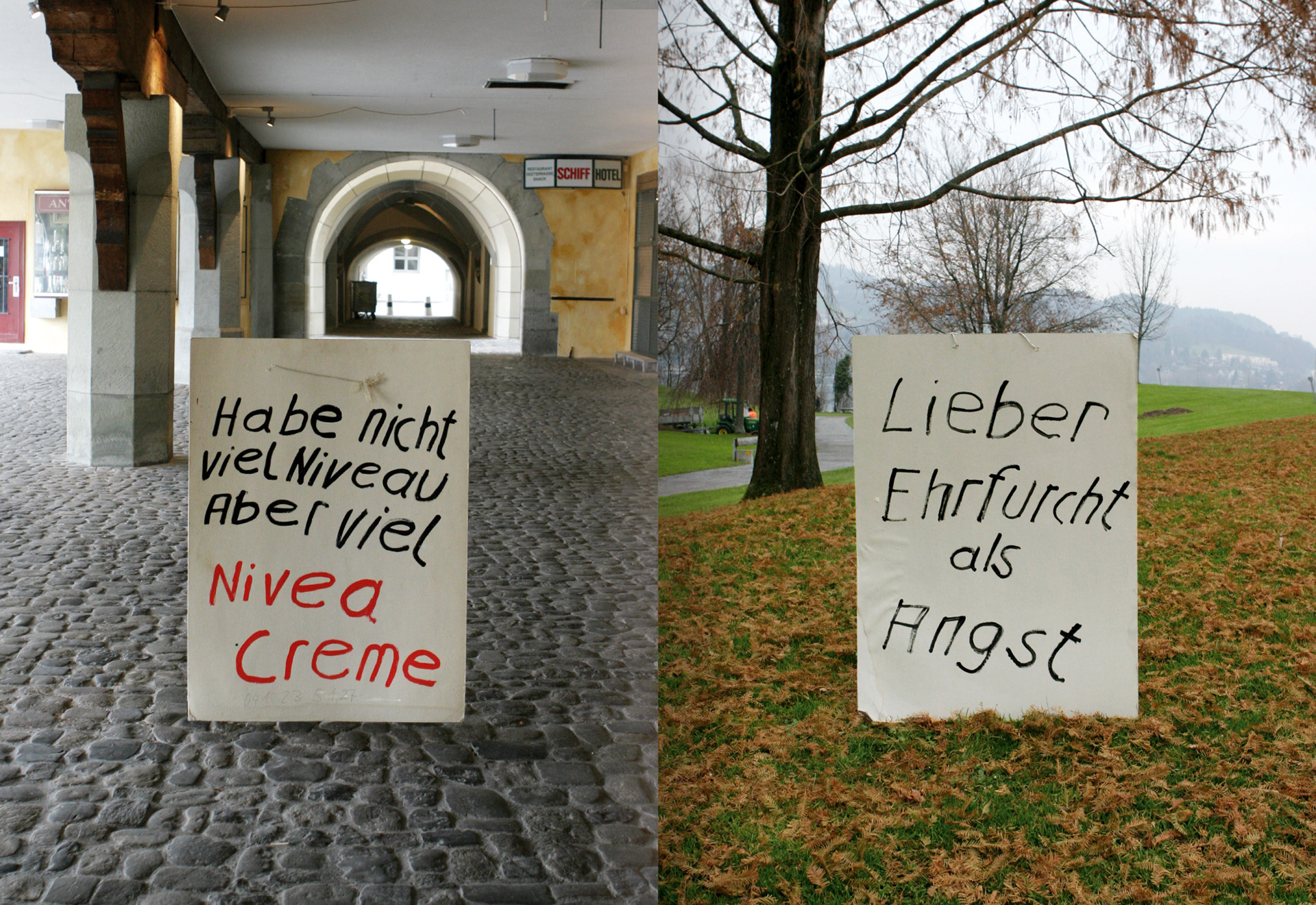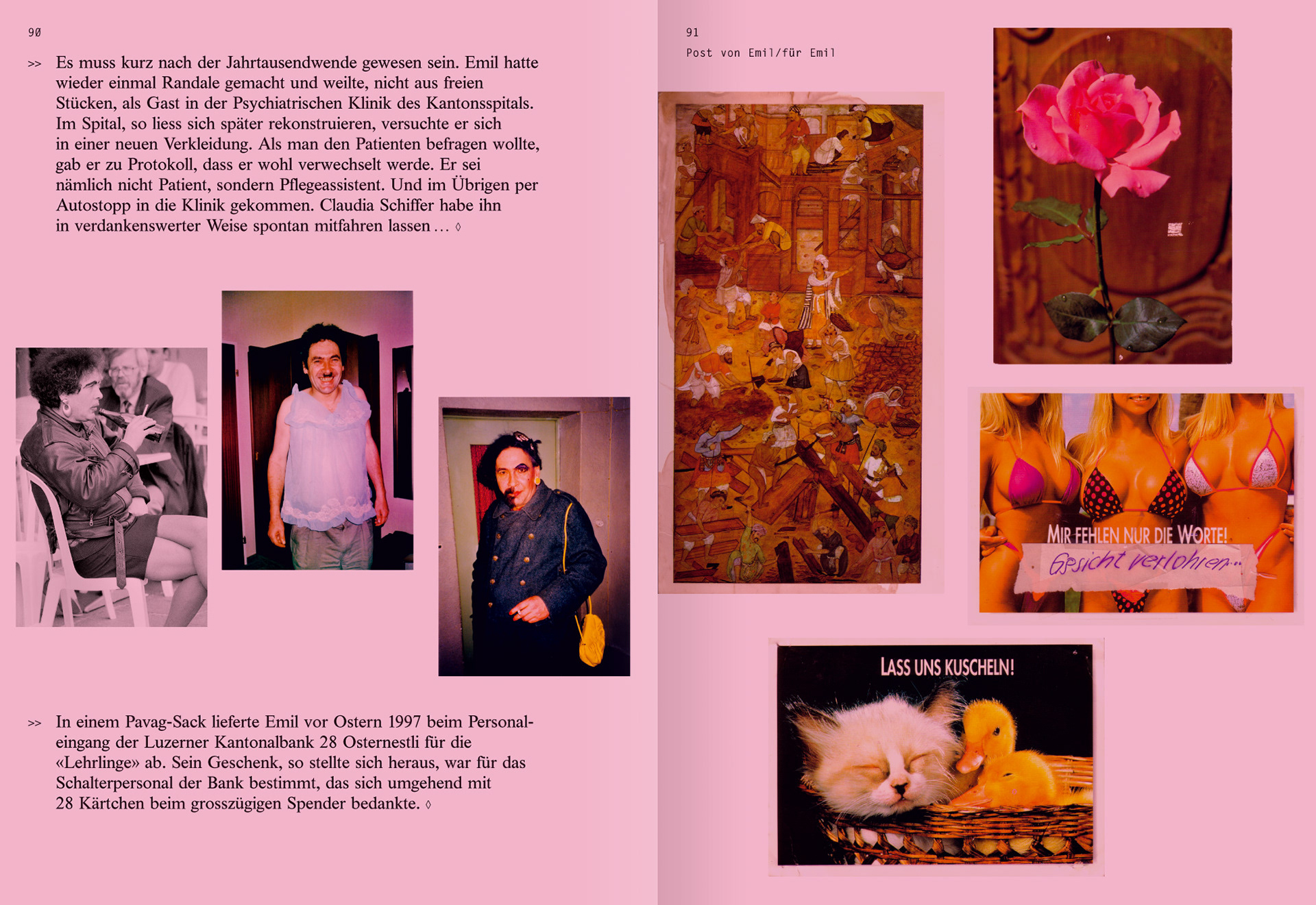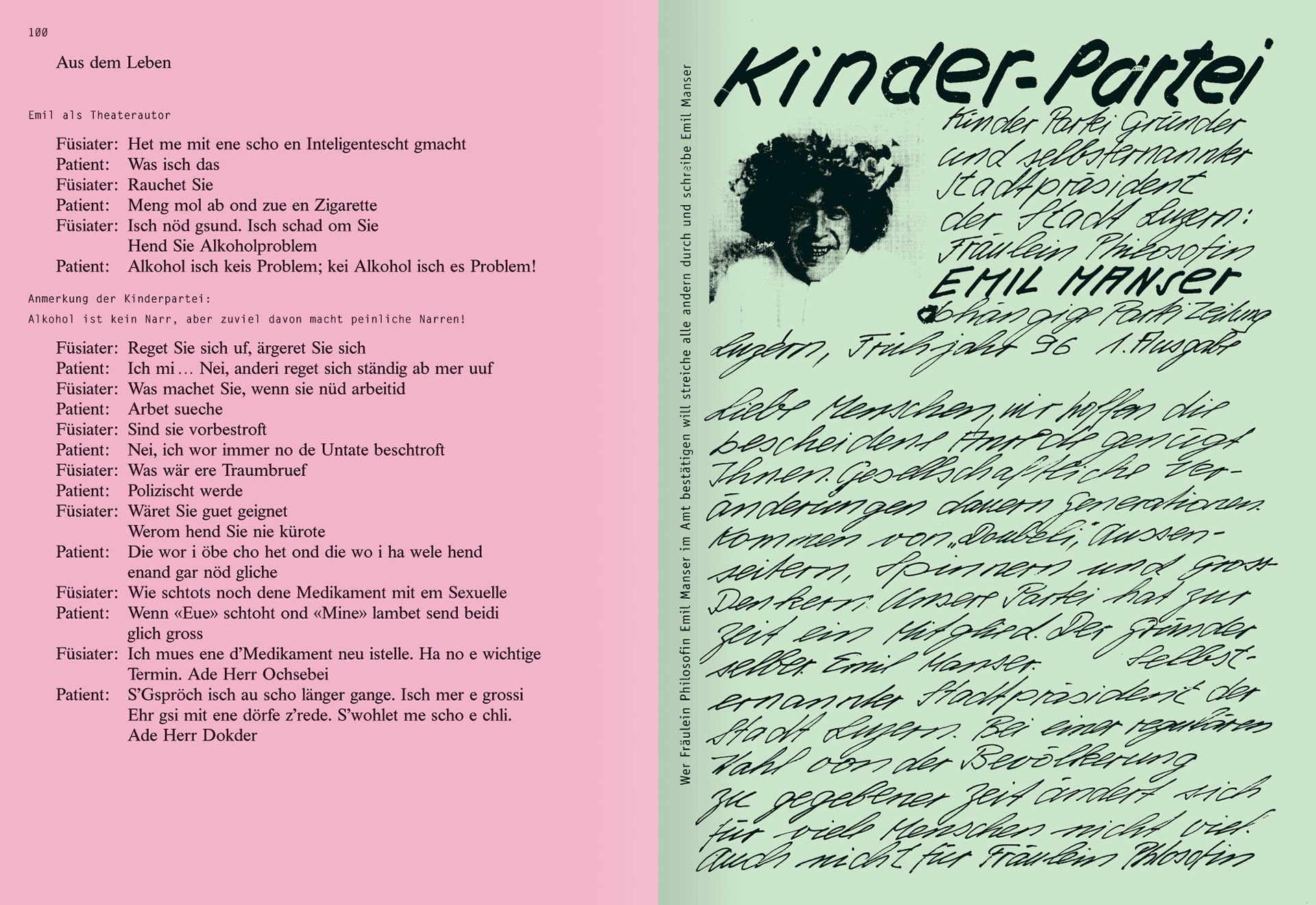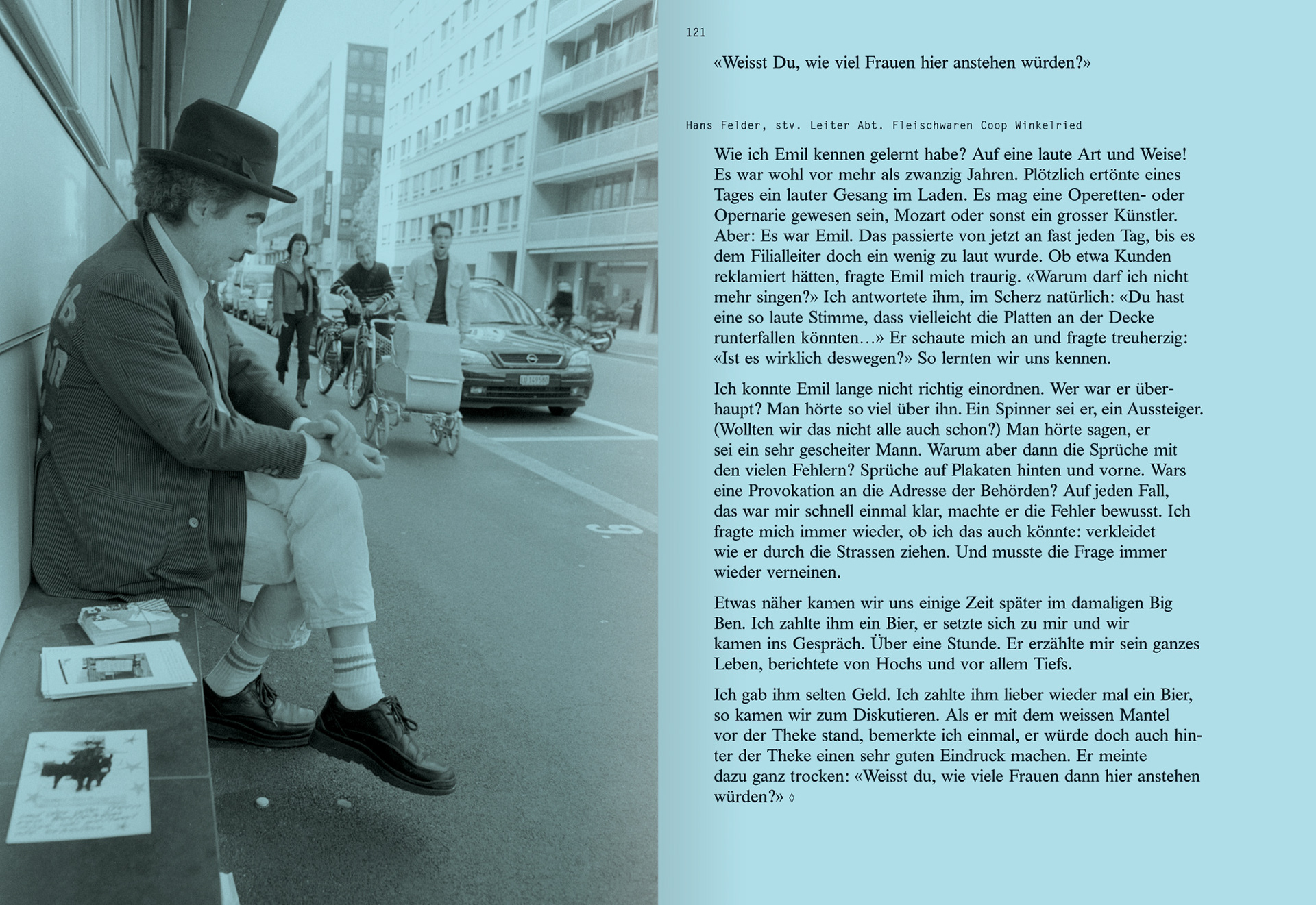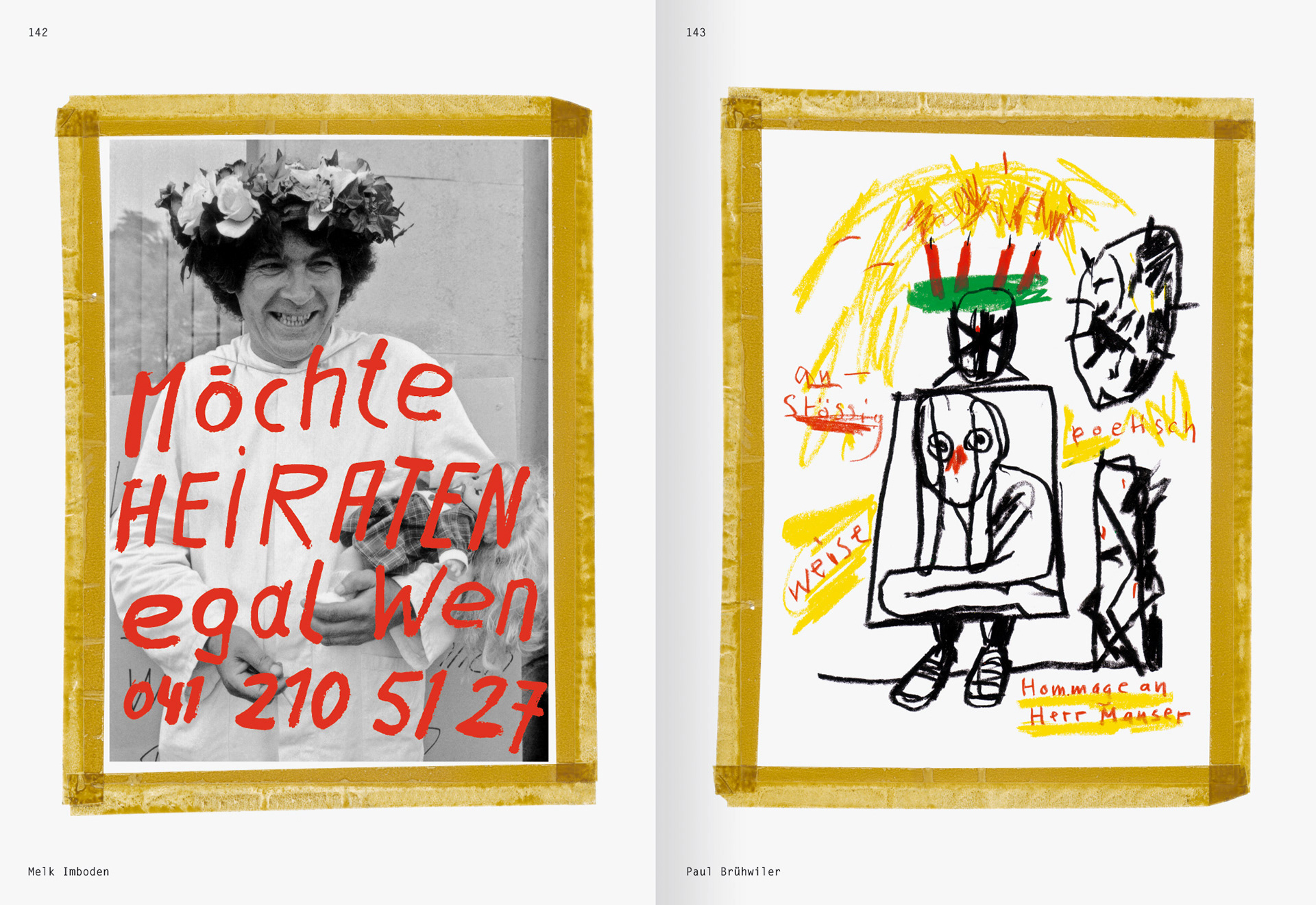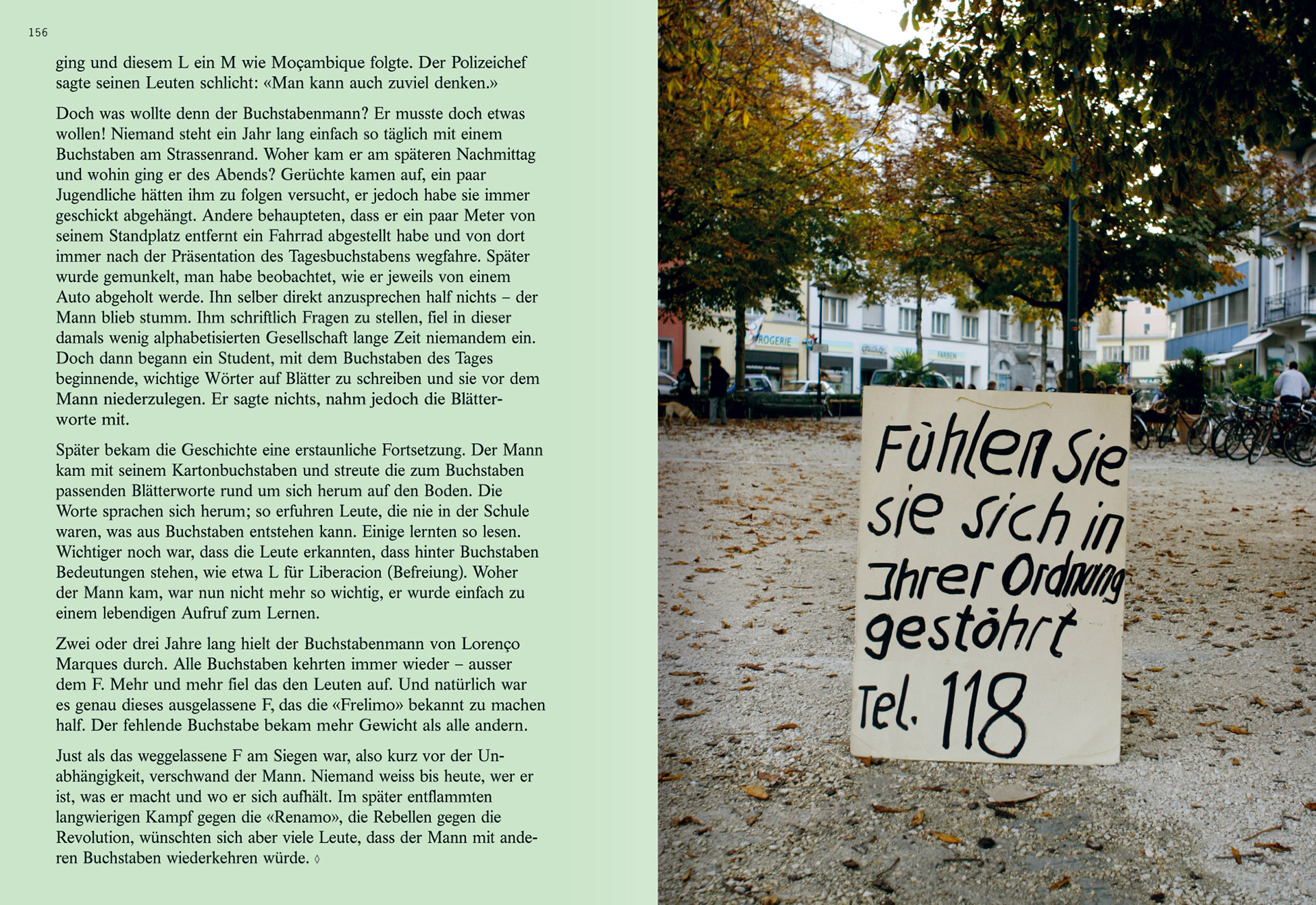 Award
2007: The most beautiful Swiss Books 2006
Jury review: "'Glück (für Sie) Betle ganzen Januar zum Halben Breis. Der Unternehmer' (Good news for you. I am begging at half price all January. The Entrepreneur). This is the saying printed on one of Emil Manser's large format card posters. Manser was a Lucerne character and street philosopher who died in 2004. His sayings and actions were powerful, enigmatic and witty, and the handwriting and typography of the posters is highly individual. There are texts, verbal interventions and interviews, but it is above the many lively and playfully assembled photographs, postcards and drawings that reveal the full spectrum of this highly individual Manser universe. The book concept plays with dilettante stylistic device very skilfully, is easy to read, and makes the material very accessible. The material aspects are very succesful as well: printed on paper of various colours, lovingly stitched in coloured thread and finished with a plain cardboard cover. A homage that is already in its third edition."