Sennentuntschi
Theatre poster for Hansjörg Schneider's scandalous play.
2005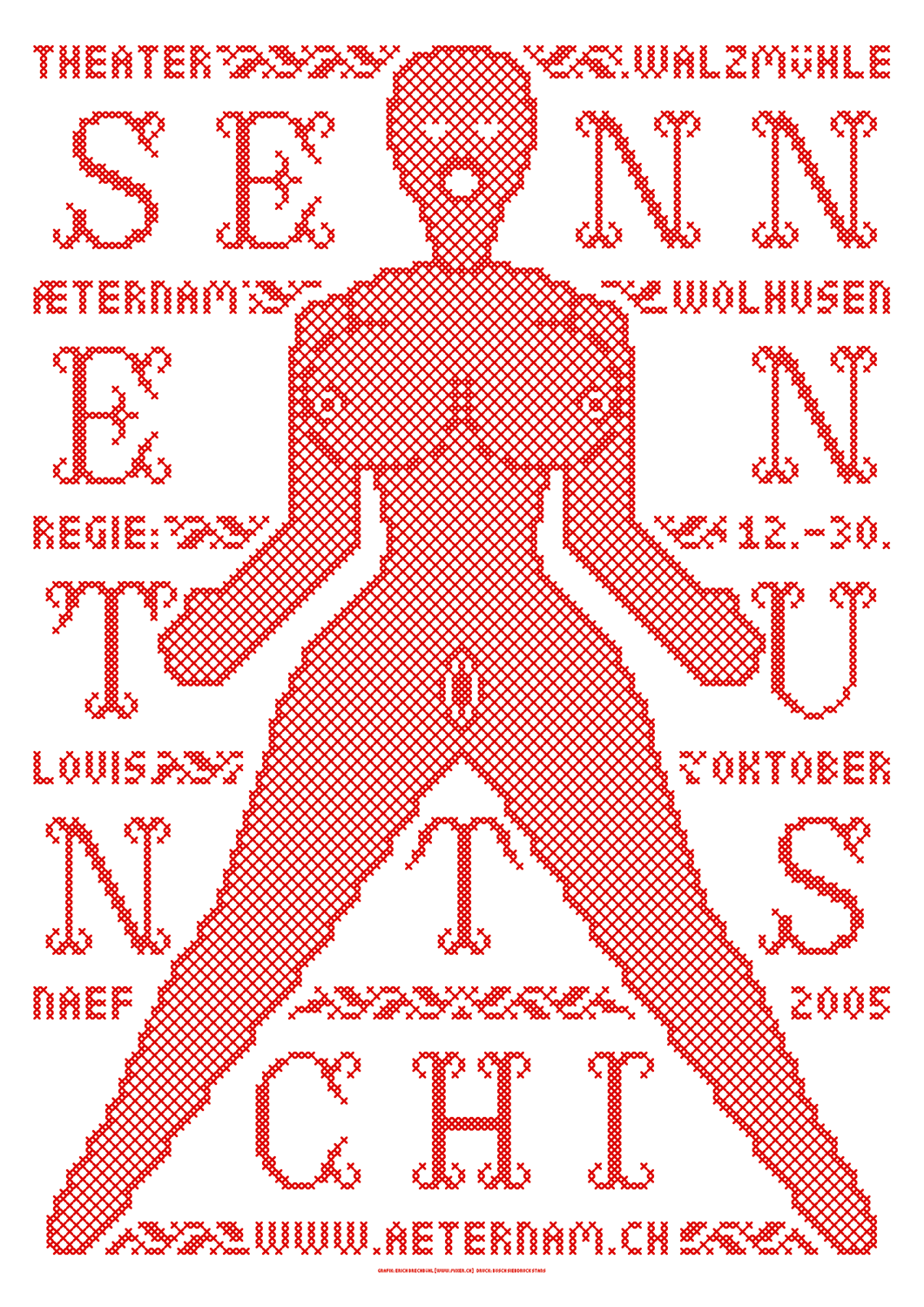 Awards
2005: Honorary Mention, Int. Biennale of Theatre Posters Rzeszów
2006: 100 best Posters 05 – Germany Austria Switzerland
2006: Gold Prize, Cultural Category, Swiss Poster Award 2005
2006: 2nd Prize, Trnava Poster Triennial
2007: Silver Bra, Magdalena Festival, Slovenia
2007: Grand Prix, Lahti Poster Biennial, Finland
Jury review Swiss Poster Award: "Gold in the Culture Category goes to 'Sennentuntschi'. The jury was swayed by the surprising juxtaposition of traditional embroidery and provocative symbolism. The combination is all the more ingenious in that it deals with a subject some would rather sweep under the carpet."