The Patient Diagnostics product range consists of quick tests for allergy, family planning, prevention as well as drugs. The overall target group consists of people having a high interest in their health state and want to test their body functions. Within the overall target group the demographics are quite divers and reach from a young woman that wants to get pregnant to a senior man checking his cholesterol level. 
The challenge was to create an overall corporate communication style and at the same time reach the various sub-target groups in an accurate manner. The branding had to work on all levels. Especially the presentation in retail stores, shop windows and fares were key factors to be taken into account.
Based on the above requirements a logo has been developed that is inspired by the shape of a typical anti-body. The connection to the upper or lower element shows the positive or negative test outcome. To differentiate the product lines a modern and appealing colour system was created. The advertising shows the human body and its vitals that can be tested so that the targeted person projects herself into the shown figure and answers the stated question with yes or no.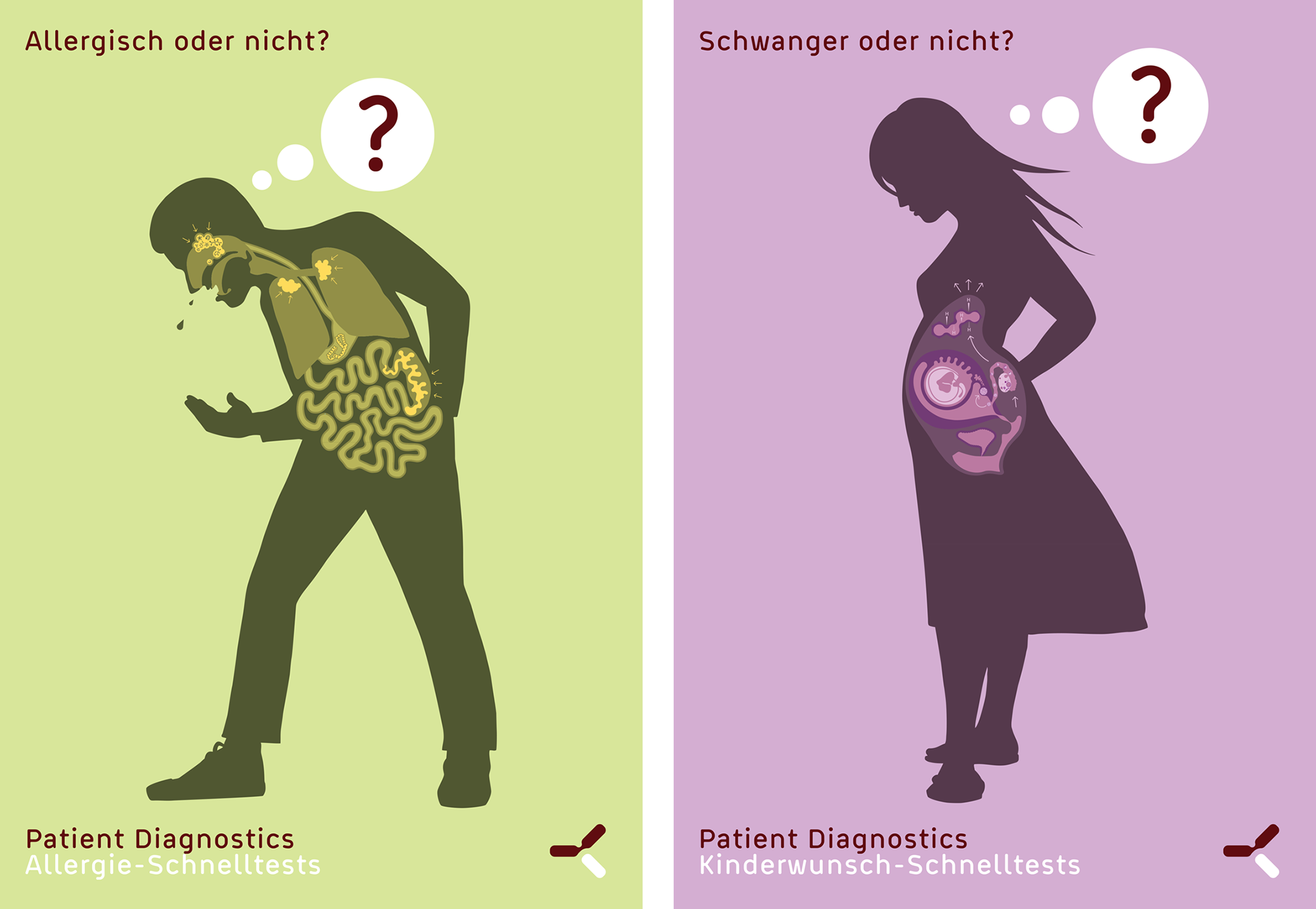 Awards
2009: Bronze Prize, Category Identity Company Implementation, European Design Awards
2009: Distinction, B2C Launch, Corporate Design Award 2009